If you are after a warm, romantic, cozy (M/M) read…. Here are some short stories/novellas that I found will do the trick just fine. I Rate these at 3 - 4+ stars overall. Some are from independent authors, as such do need some work with the editing - which is a shame really, if they just got a pal to read it over – it would be even better. Some I left comments on, others none. All are recommended reads.
A Rake's Progress: (Alpha and Omega series) by A.N. Leclerc
Kindle Edition, 145 pages
Published March 12th 2014
Jamie Thornton is a young omega who has never left Derbyshire county, and never known a life outside of his family's small farming homestead. He's content to live his whole life on the farm, except that when he was very young, his parents contracted to marry him off to the eldest son of a noble family. This marriage would would set him up for life, to be the pampered omega of a rich, aristocratic alpha. Only Lord Marcus Hawkins is the worst kind of alpha — wild, notorious for his debauchery and reliance on drink, to the despair of his family. He is living life careless of the consequences. When his father demands that he marry Jamie according to long-standing agreement, Marcus is defiant that not even mating an omega will change his behavior. Jamie never signed up for this, to be mated to an alpha so openly disinterested in him, as he figures it. Marcus, however, is intrigued upon meeting Jamie, never anticipating his reaction on meeting the young, beautiful omega who is destined to be his mate.



Comments

: A fictional historical, Mpreg shifter romance – It's like a Victorian historical with two male mcs. Replace the typical female MC with a male and voila. Sweet, short read with a HEA .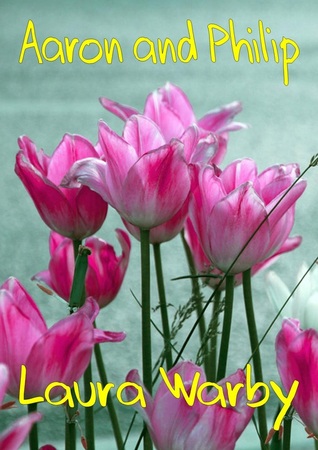 Aaron and Philip (Discover Yourself Set #2) by Laura Warby
Kindle Edition, First Edition, 64 pages
A short story involving Aaron and Philip, a couple who find their lives disrupted after Aaron's promotion at work.



Comments

: It's a short story… I don't want to give away the plot!! But okay… Philip is feeling neglected by his husband Aaron, a lawyer who has over time, become more occupied with his work than their relationship. Philip comes to a point where he is considering whether there is even a relationship at all…



Reunion Blues by Hennessee Andrews
ebook, 39 pages
Published May 9th 2014 by Evernight Publishing
There was no way in hell Headon Morris was going to his high school reunion. Memories of why he had to leave home still haunted him, along with the image of one the guy his heart refused to let go of—Evan Marshall.
A lot had changed in ten years, except Headon's feelings. Much was left unsaid, and for that matter, unfinished. Going back home for the reunion could help him put the past behind him once and for all. Would Evan even show? Could they pick up where they left off? Headon had the blues, the reunion blues, and his decision to attend could change his life…forever.



Comments

: HEA, Yay!


Karma Bites by Erin M. Leaf
ebook, 42 pages
Published April 22nd 2014 by Evernight Publishing
Boyd will do anything to avoid his cousin Coco—even pretend to be gay. He's visiting his dad who's got a broken arm, and all he wants is for her to leave him alone, so Boyd calls his best friend for help. His father swears that karma is going to bite him on his butt for lying, but Boyd can't think of any other way to extricate himself from Coco's clutches. Harrison will do anything for his best friend—even pretend to be his boyfriend, because he's awesome like that. Once he arrives, though, Boyd surprises him with a "practice" kiss, which is just totally uncalled for. Before Harrison can fend him off, they're on the bed making out. How does he get into these crazy situations? Oh yeah, Boyd and his wacky ideas. Harrison's going to make him pay for this (even if he kind of secretly enjoyed it), because that's how karma works.
Ross & Dave (Gay Husbands 1-11) by L R Clermont
Kindle Edition, 96 pages
Published September 6th 2013 by L R Clermont
Ross and Dave - The Complete Collection. All their stories are here in one bundle. Follow their sexy love story through 11 short stories that makes for one fulfilling read.
Movie Night; Guys in the Basement; Business Lunch; Late Home From Work; While the Wives are Away….; Way More; Our Day; Business Trip; NEED YOU BAD; ULTIMATUM; My Time; Epilogue;
Gay Husbands is about a sizzling hot affair/romance between two married guys. It contains male on male sex, cheating husbands, plus a whole lot of emotion



Comments

: The storyline is about adultery between two married (closeted) men, which may turn away some readers, but I found it to be overall a sweet, emotional (and romantic) read as the short blurb indicates.


Guarding My Heart by S.C. Wynne
Published April 8th 2014 by Loose Id
Liam Carlington is a spoiled rich kid. He's been acting out since his childhood love, Paul, devastated him by marrying a woman. He drops out of school in favor of drinking and partying too much. When his current bodyguard is injured in a bar fight, a new bodyguard replaces him. His new protector, Scott Jackson, is gorgeous, and tough. He's attracted to his new charge, and Liam is aggressive about how much he would love to get Scott in bed. But Scott is worried Liam is just using him for a sexual fling. As much as Scott would love to give in to Liam sexually, he knows there is someone out there who has threatened Liam's life. It complicates matters that Scott is beginning to lose his professional distance from Liam. He's not willing to lose another client, but can he really keep Liam safe by staying out of his bed?
Jacked by Mia Watts
Published April 8th 2014 by Loose Id
Donovan, who emphatically claims to be hetero, has just found out that his best friend and business partner Ty is gay. Ty's willing to answer any and all of Donovan's curious questions. When Ty opts for hands-on answers and demonstrations, Donovan is pretty sure he'll be getting more than he bargained for. But the idea of Ty with another man may prove that Donovan's heart just got jacked. A Romantica® male/male erotic romance from Ellora's Cave
Twisted Together by Mandoline Creme
Published January 2nd 2014 by Taste of Lust
All I have to do is go on a date with Kris. He needs to use me to get at his father, I need a loan from him to take care of some things. Okay, it's a little complicated, I admit. The real problem is...I'm not gay. According to Kris, he isn't either. But if that's true, why does he look at me with such hungry eyes? Even worse, why is he so quick to want to touch me? I swear I'm not into men. I promised myself I wouldn't let him change me. Too bad promises are so easy to break.
Ethan and Dominic by Dianna Bell
Published March 24th 2014 by Dianna R. Bell
Ethan and Dominic are friends, the best of friends since they were practically in the womb. Hell, their parents were even best friends. So naturally both boys grew up together sharing everything, a unique bond that was unbreakable by anyone or anything. Each boy grew into men and their attraction to each other grew as well. When they both announced their sexuality to their parents, each parental unit hoped that one day both boys would get together, and their budding relationship looked promising until their senior year in high school. That was when Ethan, the smaller and more sensitive of the two drew into himself. He became even more introverted than he already was, and Dominic tried everything to get him to open up. But Ethan was prone to panic attacks and Dominic just let it rest but he refused to lose Ethan and watched out for his love from behind the scenes. They went on to go college and Dominic became a very promising up and coming Surgeon, and Ethan became a world renown chef owning one of the most popular five star eateries in their area. It wasn't until someone from their past showed up and caused Ethan ordered little world to be turned upside down and he fell apart. And Dominic was there as always to piece Ethan, the object of his affections back together again. Read their story and enjoy a little bit of romance and a tale of healing by a lifetime of love.
Who is Darez?
Reviewer/Commentator/Good Friend: Darez is a friend of ours. One who gives multitaskingmomma the nudge toward an MM book to either purchase or read. Darez does not read anything but MM books and always comes up with these little notes. Published with her permission.