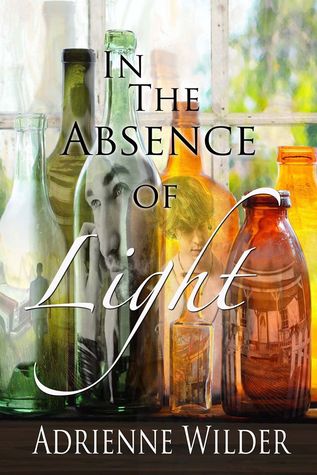 Published March 28th 2015
For years Grant Kessler has smuggled goods from one end of the world to the next. When business turns in a direction Grant isn't willing to follow he decides to retire and by all appearances he settles down in a nowhere town called Durstrand. But his real plan is to wait a few years and let the FBI lose interest, then move on to the distant coastal life he's always dreamed of.
Severely autistic, Morgan cannot look people in the eye, tell left from right, and has uncontrolled tics. Yet he's beaten every obstacle life has thrown his way. And when Grant Kessler moves into town Morgan isn't a bit shy in letting the man know how much he wants him.
While the attraction is mutual, Grant pushes Morgan away. Like the rest of the world he can't see past Morgan's odd behaviors.
Then Morgan shows Grant how light lets you see but it also leaves you blind. And once Grant opens his eyes, he loses his heart to the beautiful enigma of a man who changes the course of his life.
Review by: multitaskingmomma
My Rating: (5 of 5 Stars) 5
The Multiplier Rating Takes Effect
Gold!
Not too long ago, I mentioned to somebody that I have been looking for something different in the books I read. I still go for the paranormal and the contemporary over and above the dystopic, historical or even sci-fi these days. But lately, I've just been searching.
In the Absence of Light is a work by one of my favorite authors, Adrienne Wilder. Now this author has the style of writing where his words are not only verbose, eloquent, descriptive and sometimes poetic, but they are so simply written to fool this reader to thinking this is a short read and light read. Yet, looking over the blurb, one can only think: drama. Thankfully, I am very familiar with his writing style and I must declare, this man has got some amazing talent, I don't feel adequate enough to attempt writing a review. But I must, I promised. And so here it is.
Morgan is autistic, a high functioning one, but nevertheless, he is what he is and although he acts the way he is expected to, the 'normal' people around him think of him as odd, strange, weird and maybe some think of him in not so nice terms. When he saw Grant, he was attracted and just went all out to make sure everyone and Grant knew about it. The resulting romance between the two men became the subject of much small town talk, not gossip! ~ sharing ~
Grant does not have the best legal history in the world but he is trying to get out of that life. He just needs to lie low a bit and try to follow the legal path until his issue with the FBI is forgotten. (Not too logical, in my opinion, but heck, this is Grant's story, so let's give him a break.) When Morgan presents himself, he is hesitant. For one thing, what would people say when he, a normal hunk of a man gets into a relationship with someone who is not considered 'normal."
Yes, I agree! Totally! I mean, with how mean people can be these days, there is no denying the questions posed, the conclusions arrived at and the thoughts going amok. But Morgan, he is such a strong man and he overcomes his disability with such force, how can Grant continue to ignore him?
Now, when someone walks around with eyes wide shut, it usually takes something, or someone, unusual to let them see what they are missing. And Morgan does that for Grant. He makes him see beyond what his eyes lets him and when Grant finally does, his realization to his world is something no reader should miss.
This is a simple plot, the characters are very familiar, and the erotic scenes are HOT! but expected and the conflicts rise left and right, and the exes come into the picture. The way the author writes, it just touches the heart and it makes me feel, in this case, it made me learn.
So what makes this different?
Read and find out.
~~~~~~~~~~~~~~~~~~~~~~~~~~~~~~~
About The Author

Georgia bred and born, Adrienne Wilder spent most of her childhood exploring fantastical worlds hidden in her own back yard among tall grass, and shadowed kudzu tunnels. When she was not dragon hunting, she spent most of her time, reading, writing, drawing, and digging holes.
Currently Adrienne lives in Dahlonega, GA where she shares her home with a variety of dogs and one cat. She still spends most of her time, reading, writing, drawing, and digging holes. Although now she calls the reading "research," the drawing "artwork", the writing "books," and the holes "ponds" and "gardens".

Website | Facebook | Twitter | City Of Dragons Portfolio (this site has images of gay sex)