#Free
Now, for the not so free reads. But these are one clicks for me and I do love the horror/suspense/thriller/Halloweeney genre too much even on regular days.
The Haunting of Timber Manor (Memoirs of the Human Wraiths #1)
by F.E. Feeley Jr.
My Review Here
Published January 7th 2013 by Dreamspinner Press
Formats Available: mobi, epub, pdf, zip/html, Paperback
MM Romance | Paranormal | Horror | Ghosts | Mystery
Buy Here
While recovering from the recent loss of his parents, Daniel Donnelly receives a phone call from his estranged aunt, who turns over control of the family fortune and estate, Timber Manor. Though his father seemed guarded about the past, Daniel's need for family and curiosity compel him to visit.
Located in a secluded area of the Northwest, Timber Manor has grown silent over the years. Her halls sit empty and a thin layer of dust adorns the sheet-covered furniture. When Daniel arrives to begin repairs, strange things happen. Nightmares haunt his dreams. Memories not his own disturb his waking hours. Alive with the tragedies of the past, Timber Manor threatens to tear Daniel apart.
Sherriff Hale Davis grew up working on the manor grounds. Seeing Daniel struggle, he vows protect the young man who captured his heart, and help him solve the mystery behind the haunting and confront the past—not only to save Daniel's life, but to save his family, whose very souls hang in the balance.
Objects in the Rearview Mirror (Memoirs of the Human Wraiths #2)
by F.E. Feeley Jr.
My Review Here
Published February 5th 2014 by Dreamspinner Press
Formats Available: mobi, epub, pdf, zip/html, Paperback
MM Romance | Paranormal | Horror | Ghosts | Mystery
Buy Here
Memoirs of the Human Wraiths
Their new home on Frederick Street in Clay Center, Kansas, was supposed to give writer Jonathan David and his husband, clinical psychologist Dr. Eddie Dorman, an opportunity to enjoy married life. Jonathan has just released his first major bestseller, and he hopes to finally escape his traumatic past and find the quiet existence he has always craved. Eddie has taken a job at the Kansas State University psychology department, and they intend to begin anew.
They have barely settled in when the nightmare begins. Noises, disembodied voices, and mysterious apparitions make Jonathan's life hell. Part of the house has decided to bare its teeth, show its jagged edges, and bring back the worst of Jonathan's past. At first, Eddie cannot perceive the spectral events and fears for his husband's sanity. When he's also affected by the haunting, he's unsure of what to do but refuses to be beaten.
Together, they seek a way to fight the forces trying to tear them apart. The world is a frightening place, but confronting their fears plunges Jonathan and Eddie into absolute horror.
Description:Memoirs of the Human Wraiths
Promise, Michigan is very much like every other small town across the state. Built on the edge of a lake, the homes sit in neat little rows in cute little neighborhoods. During the summer Promise bustles with tourists who come to spend their vacation dollars and enjoy the lake's refreshingly cold water. But Promise holds a terrible secret. In the center of the lake is an abandoned island where a curse is rumored to wait for victims, unabated and deadly. Most think it's just a story, something used to keep kids out of trouble. Still, everyone gives it a wide berth. Everyone except Bret and Adam. They dare to venture out the night of Bret's birthday. When they declared their love and promise to get married, they believe no one else heard their whispered words—but they are wrong.
Five years later Adam dies, and Bret returns to his family to heal. But someone is killing the people of Promise in random acts of violence. Bret, with the help of FBI agent Jeff McAllister, must discover the identity of a murderer with death on his mind and revenge in his heart.
You always say you'd stand and fight, but when you witness the death of your loved ones, are you certain your feet won't take off and lead you on a merry-go-round?
Witnessing the murder of my family had me on the run. I didn't know where I was going, or why I was left standing, but that didn't stop my flight instinct from kicking in. I ran, screaming, but he found me, and now I'm trapped in a hotel with a madman. What does he want from me and am I going to survive long enough to find out?
Note: I didn't post a review for this one but I have read it and this one chilled me to the bone! It' is also quite disturbing and scary as heck. Perfect for a Halloween Read.
For Tinnean Lovers? Yes, she's got something spooky I'd love to recommend!
They Come By Night
by Tinnean
Published January 16th 2015 by Dreamspinner Press LLC
MM Romance | Paranormal | Vampires | Suspense
Buy Here
Imagine an Earth just a bit different from ours. It may be 2014, but in this world, normals unknowingly share the planet with vampyrs. Most vampyrs rely on bagged blood, supplemented by the blood of sabors—valued individuals whose blood contains an element needed for the survival of the species.
Tyrell Small has always felt different. He doesn't know he is a sabor, but he has the birthmark to prove it. When his father reveals that he'll be required to feed vampyrs, Ty decides to run away. Slipping out of his bedroom window, he finds the most gorgeous man he's ever seen sitting on his roof. Adam Dasani is a vampyr, equerry to the vampyr king, who has given Adam the task of guarding Ty. The blood of the two most powerful saborese families in the shared history of vampyrs and sabors runs through Ty's veins. And some vampyrs intend to use him to gain power, something Adam isn't about to allow. Adam insists that Ty can't escape his destiny, but they both find that destiny can take unexpected turns… and following those turns may put those Ty loves—including Adam—in danger.
I can't recommend Halloween Reads without giving this a shout out. This is YA folks, but man, did I get goosebumps after reading this one.
Escape from Witchwood Hollow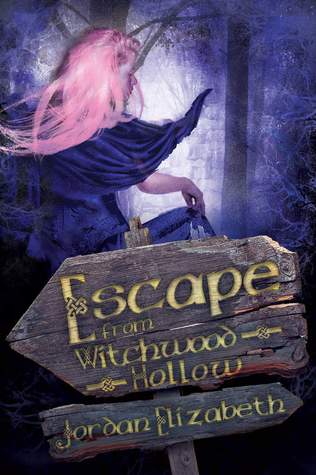 by Jordan Elizabeth Mierek
Published October 29th 2014 by Curiosity Quills Press
My Review Here
Young Adult | Paranormal | Fantasy | Historical Fiction | Supernatural | Witches
Buy Here
Everyone in Arnn - a small farming town with more legends than residents - knows the story of Witchwood Hollow: if you venture into the whispering forest, the witch will trap your soul among the shadowed trees.
After losing her parents in a horrific terrorist attack on the Twin Towers, fifteen-year-old Honoria and her older brother escape New York City to Arnn. In the lure of that perpetual darkness, Honoria finds hope, when she should be afraid.
Perhaps the witch can reunite her with her lost parents. Awakening the witch, however, brings more than salvation from mourning, for Honoria discovers a past of missing children and broken promises.
To save the citizens of Arnn from becoming the witch's next victims, she must find the truth behind the woman's madness.
How deep into Witchwood Hollow does Honoria dare venture?
I love Stephenie Meyer and this twisted tale of Twilight is different no matter what naysayers say (I don't think I even make sense to myself...) In any case, this is a special release, I own the book and cannot recommend it enough. Period. Ha!
Celebrate the tenth anniversary of Twilight! This special double-feature book includes the classic novel, Twilight, and a bold and surprising reimagining, Life and Death, by Stephenie Meyer.Packaged as an oversize, jacketed hardcover "flip book," this edition features nearly 400 pages of new content as well as exquisite new back cover art. Readers will relish experiencing the deeply romantic and extraordinarily suspenseful love story of Bella and Edward through fresh eyes.Twilight has enraptured millions of readers since its first publication in 2005 and has become a modern classic, redefining genres within young adult literature and inspiring a phenomenon that has had readers yearning for more. The novel was a #1 New York Times bestseller, a #1 USA Today bestseller, a Time magazine Best Young Adult Book of All Time, an NPR Best-Ever Teen Novel, and a New York Times Editor's Choice. The Twilight Saga, which also includes New Moon, Eclipse, Breaking Dawn, The Short Second Life of Bree Tanner: An Eclipse Novella, and The Twilight Saga: The Official Illustrated Guide, has sold nearly 155 million copies worldwide.
Everyone she loved betrayed her. She felt lost and broken. Getting away from the pain and embracing a new path, Alexa decided to leave her old life behind and chase a long forgotten dream in Malta. There she met a gorgeous man, bearing the scent of fresh love. He led her to a new city to explore, Amsterdam. Is the tall, dark, and delicious man a dream come true or just a risky gamble?
Alexa chose hope and new beginnings over fear and warning signs only to be brutally dragged into a world she never really thought existed. Vampires, their feuds, and her future held tightly in their hands.
Trapped in a mysterious world, Alexa gives love chance after chance. Following her quest of self-discovery in a blood bound world, will she survive the journey?
A human sacrifice throws vampires of two worlds, trueborn and baseborn, into an escalating conflict. One side pushes for revenge, the other for freedom. The trueborns stubbornly hunt for Anthony and Louis, pushed by Hesrah's desire to avenge her human best friend, Alexa. The baseborns are divided between rallying with those challenging the rule of Ankhsis and obeying the trueborns.
What emerges from the portal between Earth and Ankhsis in the middle of the turmoil rocking both worlds is more dead than alive. Neither human, nor baseborn, and certainly not trueborn. This new being will either damn them all or be their race's most powerful weapon. Will they trust it not to destroy them, or will Ankhsis decide putting it down is the only solution?
In the end, who is guilty? Who will pay? Will anyone survive its wrath?
We're almost done but do not miss out on Susan Mac Nicol's Double Alchemy series. This is an MM, true, but for those who love fantasy, parnormal and witches, here's what you should never miss out on.
Double Alchemy (Double Alchemy #1)
by Susan Mac Nicol
My Review Here
Buy Here
Powerful yet tormented modern warlock Quinn Fairmont must initiate the silver-eyed Cade Mairston into the world of witchfinders, Withinners, and what can happen when two men fall truly, madly, deeply in love.
THE WORLD IN SHADOW
In modern London there lurks a warlock, Quinn Fairmont. Dangerous, powerful, tortured, sharing his body with the soul of an ancient Welsh sorcerer, Quinn is never alone—and never wholly himself. He fights against all those who would exploit his kind. He takes pleasure where he can find it.
In the forest of Hampstead Heath, Quinn's hometown, Cade Mairston appears to him like a waking dream. Lithe, lean and silver-eyed, he evokes feelings in Quinn unlike any other: lust with true affection, immediate and shocking. Cade is clearly more than he seems. And yet, if a man of the world, Cade is innocent. He knows nothing of warlocks, witchfinders or Withinners. He knows nothing of what he is, what he might be, or what he might feel. For him, the story is just beginning. Magyck, peril and passion await.
Powerful modern warlock Quinn Fairmont found ecstasy with the silver-eyed and not-quite-human Cade Mairston, but to know true happiness the pair must best both the shadow of a long-ago lover and an ancient enemy who seeks to destroy love, light and all they hold dear.A BLINDING LIGHTIt begins with a Book of Shadows discovered by a London coven. The grimoire is as dangerous as it is rare, which is why it evokes modern-day warlock Quinn Fairmont's desire. He collects objects of great power and beauty—like his lover, Cade Mairston.
Against all odds he and Cade found each other, but their perils have just begun. First is the ex-lover who once held Quinn in thrall. And, someone has been killing warlocks. Could it be one of his own kind? There are those too who would challenge Quinn's power in their quest to overthrow him as Grand Master. Or is the danger something darker, something invoked inadvertently, rising from the shadows, building from the very inside of a man until it brings an end with a quick flash of light? Of the truth, the surface has only been scratched. Now Quinn and Cade must go deeper and find both answers and an end. They must learn what lurks in the hearts of men…and whether it seeks to love or destroy.
... then there is Bey Deckard who wrote this astoundingly, disturbing, truly black black story that is so scary I could not... ugh... this is just plain SCARY! Yes, Bey, I did read it. I owe you a review. Just let me get my bearings straight... erm... this is MM so it's not straight.
Byron is tall, handsome, well spoken, wealthy, and has outstanding taste in wine and food. You'll be impressed by his impeccable attire and eloquence in conversation, ranging from Baroque art to the newest advances in pharmacology. With his charming smile and elegant manners, Byron truly is the perfect date… and who doesn't love a man who appreciates opera?
What's the catch, you ask?
Just this: if Byron finds you suitable, he will subject you to utterly depraved forms of torture.
No, I'm not talking about S&M.
Byron will mutilate, rape, and then kill you. Don't think that you will survive the encounter, because you won't. He has a perfect record.
Intrigued? Would you like me to arrange a rendezvous? It has to be in the next few days because he's leaving on a trip south to much warmer climes, and his calendar will be completely full.
Yes? Very good. I will make a reservation for two under the name of Smith.
Who am I? I'm Gloria, his personal assistant.
Note: You want to feel scared this Halloween? I truly dare you to read this one!
Sci-Fi. This is a genre that expands your imagination... and makes the goosebumps bump.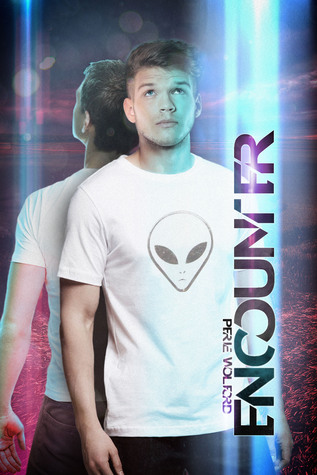 Buy Here
It's time to face the unknown
In an attempt to prove it to the world that crop circles are man-made and aliens don't really exist, Ricky and his team of young enthusiasts (including one particular enthusiast, Josh, who is hopelessly in love with Ricky) start falsifying the phenomenon by creating their own crop circles. Their endeavors prove successful, pretty much so, but only until the day when Ricky sees his unique circle design replicated throughout the country by the force unknown.