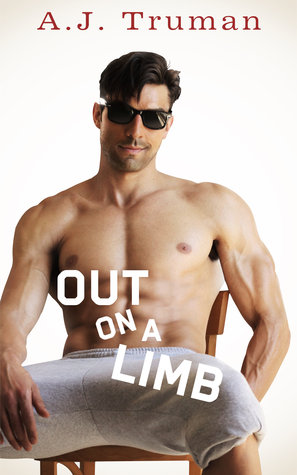 Amazon
No looking back.
That's the motto of college senior Cameron Buckley, whether he's kicking his latest hookup out of bed or plotting out his future as a hit screenwriter. With only a few weeks until graduation, he's ready to put Browerton University in his rearview mirror and start the life he's been dreaming of ever since he was a kid. But a chance meeting with a sexy stranger in a bar throws a wrench into his Hollywood plans.
For Walker Reed, no looking back is hard to do when you work minutes away from your alma mater and share child custody with your college sweetheart. Almost fifteen years after graduating from Browerton, he can't stop wondering how he got here. He has an ex who can't stand him, a five-year-old son he can't connect with, and a dead-end job he can't escape.
When Cameron and Walker first meet, they know the rules. They know their friendship has an expiration date, yet it begins changing them in ways they never expected. As graduation looms, they both know things can't go anywhere, but they can't keep denying the feelings pulling them closer, even as an offer from Hollywood threatens to tear them apart forever.
OUT ON A LIMB is a gay new adult romance filled with humor, heart, and hot guys. It's the second full-length book in the Browerton University series, but can be read as a standalone. The book is intended for readers 18+
Review by: multitaskingmomma
My Rating: 5 of 5 Stars
Boy, oh boy...where to even begin with this review. First, that cover model. He winked at me. He is so Cameron. Second, this is one of the absolute best reads I've encountered in such a long time, and it's contemporary. Written in a pseudo-script style, the reader is taken on a journey of commitment. Two men who were not supposed to fall in love, did. An older man falling for a college student finally learned who he was. A young man whose dreams set him on a blinder course thinking all would be roses sans thorns. In the middle of it all, a love that blooms quite steadily and falls into the danger of the fear of commitment.
Walker Reed had been going about his life with eyes wide shut. He doesn't know how he got to this point of his existence; he goes on life like an automaton; he hates himself and his situation and stays within the confines of his own making and cannot find the way out.Cameron Buckley is a senior college student who has set himself on a path to Hollywood. Nothing can sidetrack his course and in the process, has no relationship outside of his group of friends and his older friend who comes in every morning to order a cup of Starbucks coffee. In short, these are two men who went about life without knowing where it will take them, without knowing how it will get them there, and without knowing how to live.
In short, this was one amazing read for the story was fast paced and smooth. The scenes transitioned in such a manner only watched in a movie. It was impossible to put this book down, I wanted to know what happened before they happened. It was dramatic, angsty, a bit of a tear-jerker, a bit frustrating and truly romantic. There is a feel of old and new romance here, and I'm not talking about the differences in Walker and Cameron's ages. In the end, both men got their happily ever after but not without working hard and stumbling along the way.
Note: This is Browerton University Book #2 but it is a complete standalone. We meet Ethan and Greg from
Out In the Open, Browerton Universtity Book #1
but their roles are small. This is a standalone novel. eARC provided for by author for an honest review.